How to Sign up as a Buyer on TERAWORK
Follow these steps to create a buying account:
From the home page, click Sign Up at the top right

Choose Signup as a Client and click select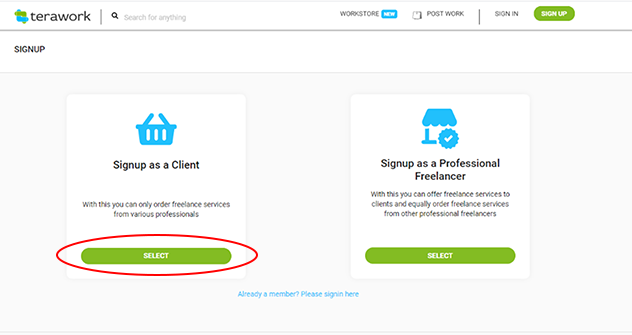 Fill in your details, choose a display name, and create your password.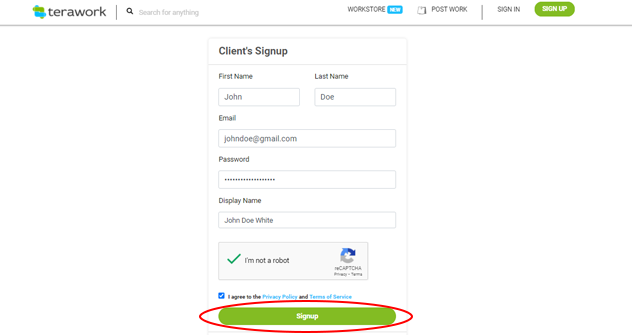 Click Sign up
You are now registered! A verification code will be sent to the email address you provided. Enter the code on the verification form and click Verify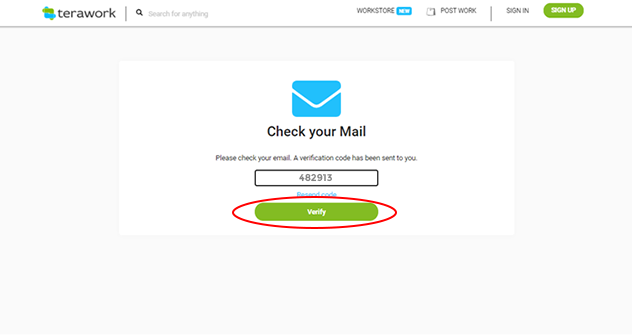 You will be required to choose your preferred transaction currency. Select and save. Please note that your transaction currency can only be changed after 90 days.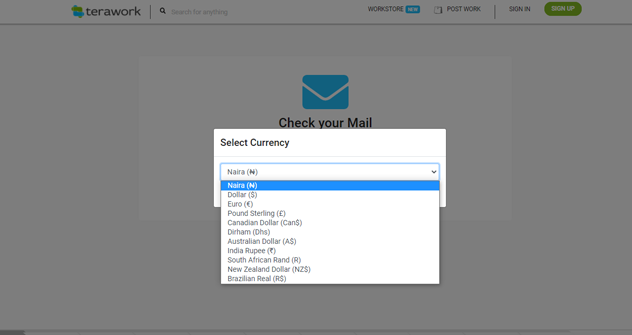 Congrats. Your Buyer account is now created.